South India is a lesser-famous but exotic part of India. If some want to visit there, then south india holidays tour packages are the best option. There are versatile places to visit in South India with cheap India tour packages. South India has everything to explore, it can be diverse cuisines, customs, and culture, India has emerged as one of the excellent tourist attractions across the world.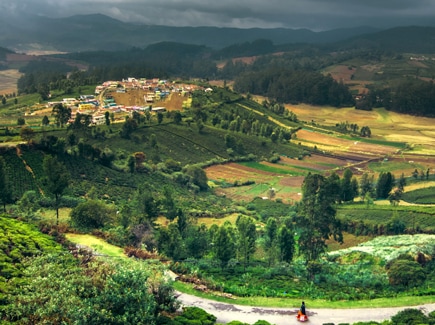 The cool embrace and aromatic fragrance will welcome the people. Boat rides surrounded by fascinating trees are a sure treat to the sense.
The holiday tour packages of South India vary according to the choice:
Honeymoon to Munnar will cost approx 6,100 INR with double-sharing.
Trip to Alleppey will cost approx. 7,300 INR
Trip to backwater will take 9,950 INR
The holiday tour package of South India will range from 7K to 20K, depends on the facilities and amenities offered.
Now let's have a look at the best summer holiday destinations in South India:
1. Coorg:
Coorg tops in scenic allure. It is known as the heaven of Karnataka and nature's bounty. The coffee estates, waterfalls, the mini waterfalls, and hills come in every corner of the destination make the mind fresh and feel free from all the stress and worries. The Nagarhole National park, Abbey falls, Madikeri Fort, Mallali Falls, etc are famous. One can enjoy biking, rock climbing, trekking, and white water rafting with relishing local food.
Most of the travel companies starting from INR 7000.
2. Madurai:
Madurai in Tamil Nadu enjoys as the place of greatest temple towns in South India. The Meenakshi temple is quite well-known from all across the world for its architecture and culture. Tourists mostly visit the place only to have a look at the temple and feel blessed. Madurai city is more than 4,000 years old.
3. Ooty:
Ooty is another hill station popularly known as a honeymoon destination in India. It is also known as Udhagamadalam, located in Tamil Nadu. Ooty can be used to be a summer retreat in the British Colonial days and it is also known as the summer capital of Madras Presidency.
4. Alleppey:
It has a large network of inland canals which offers the name "Venice of the East", the destination falls under the status of the most popular tourist places all over South India. It will be the busiest trade center in India. The cultural rich lifestyle, as well as the simplicity of Kerala, has not changed the Alleppey as well.
5. Pondicherry:
There are south india holidays tour packages that include Pondicherry. It is widely famous for shopping and the city is peaceful as well as gets one to a relaxed mood. There are versatile places to visit in Pondicherry like the colonial quarter, Pondicherry Museum, Botanical Garden, Aurbindo Ashram, and Immaculate Conception of Mother Mary Cathedral, etc.
South India retains ethics, serenity, and culture even after years. This place of India serves the tourists best of what it has for their taste buds, ears, and eyes.